Off-Grid Solar Power System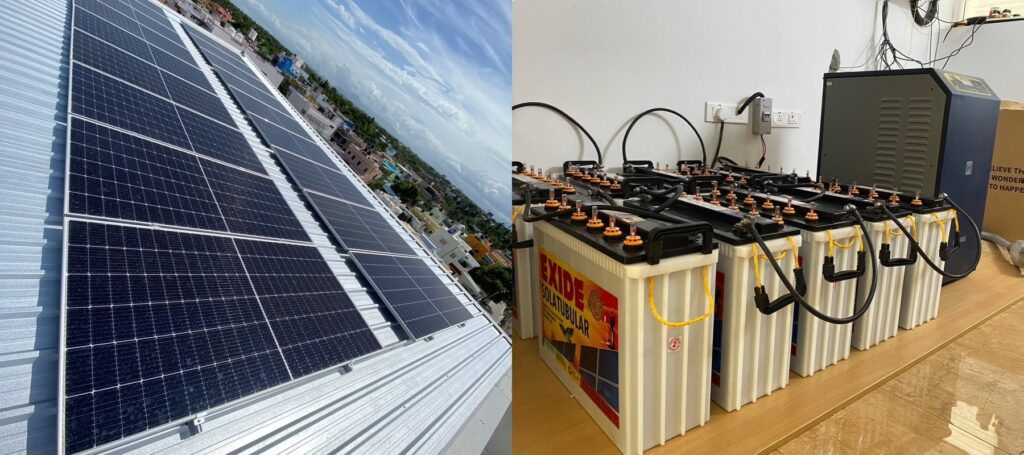 Solar Off Grid Inverter
Solar Power Conditioning Unit (PCU) is an integrated system consisting of a solar charge controller, inverter and a Grid charger. It provides the facility to charge the battery bank either through Solar or Grid/DG Set. The PCU continuously monitors the state of Battery Voltage, Solar Power output and the loads. Due to sustained usage of power, when the Battery Voltage falls below a preset level, the PCU will automatically transfer the load to the Grid/DG power and also charge the Batteries through the in-built Grid Charger. Once the Batteries are charged to the preset level, the PCU cuts off the Grid / DG power from the system and will restore to feeding the loads from the battery bank & continue to charge the battery bank from the available Solar power.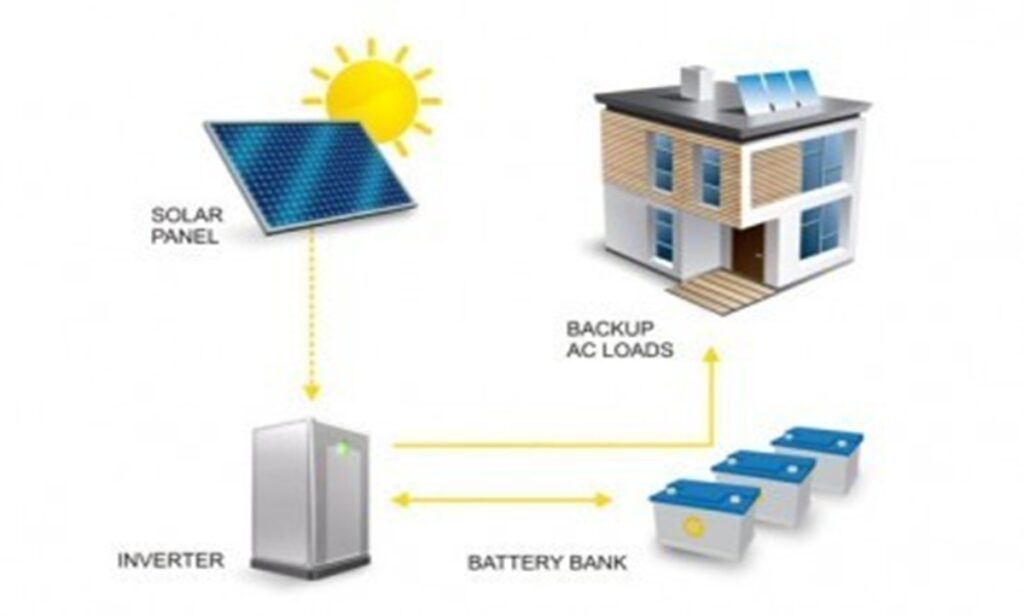 Salient Features
> Micro controller / DCP based design.
> Solar PV reverse voltage protection.
> Electronic over current changing protection.
> Takes "ZERO" current from input if solar power is present.
> No mechanical contact for change controller.
> Provides power from the solar panel in backup mode.
> Overload, Short-CKT, Low Batt and multi stage control protection.
> Efficiency AC to DC conversion.
> Solar Charge Controller based on technology reduces electricity.
> Auto Reset Feature.
> Spare fuse box available at the back panel.
Area of Implementation
1. EDUCATIONAL INSTITUTES 2. RESIDENTIAL 3. SMALL & MEDIUM COMMERCIAL 4. HOSPITALS & HOTELS